FS: Quality Grebe CR series sets from my collection.
I have a daughter in law school, mega bills and too many radios.
These are not for the faint of heart as all are expensive.
I am working 2 jobs and I'll try to post pictures of all ASAP.
CR-9.
One of the nicest original sets I've seen.
both audio transformers good.
This set is unusual as it has rheostat elements wound for 201A
tubes, but are definately Grebe and original to this set.
I will include 3 good UX-201A tubes.
$750.00 plus shipping from 06357...
RORD:
(later version with thumbwheel rheostats.) Both original audios good. With one good BBT UV-200 detector and two good BBT UV-201 amplifier tubes.
Cabinet nicely refinished: SOLD
CR-13
This is a scarce set and The only 3 dialer of the CR regenerative series.
Very low serial number <200.
Nice original cabinet, a little faded compared to underside of lid.
With good BBT UV-200 detector and BBT UV-201A RF amp.
Photocopy of original operators manual and color copy of original sales brochure.
$2500.00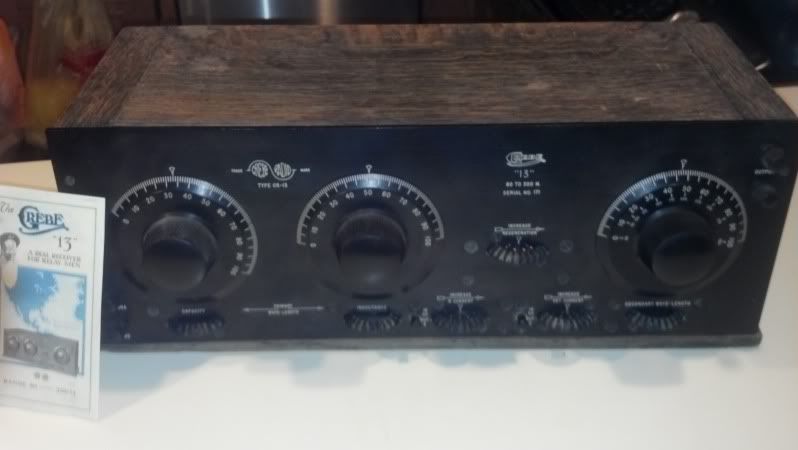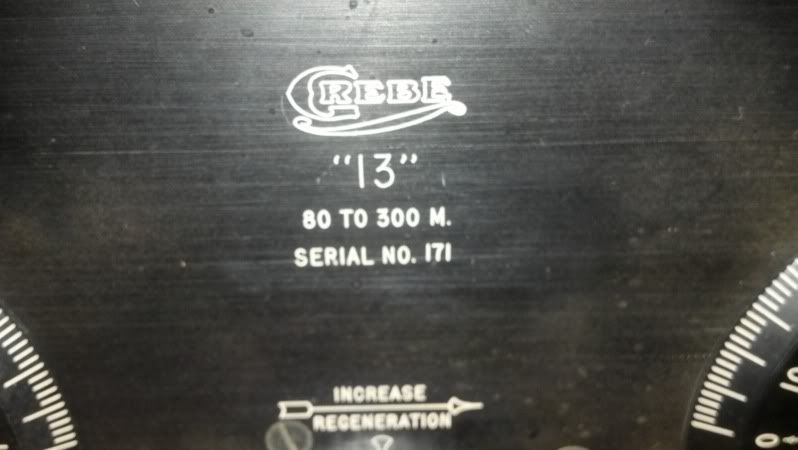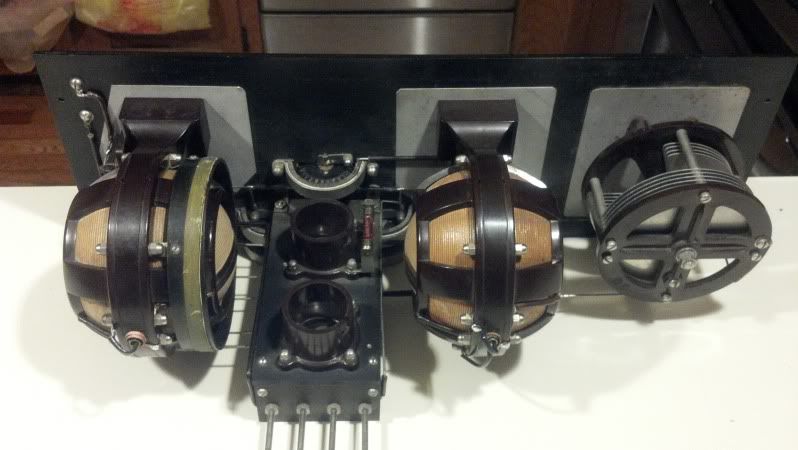 There may be even more listed in the future such as my CR-12,14,18, RORK,RORQ,etc...