Dick wrote
: I tried seaming on the cabinet and always get a small gap.
Never ever use a Stanley utility knife when cutting veneer.
It has a double-sided blade and will leave a beveled edge on your veneer.
Butting two pieces together will result in a V-groove ←BAD.
Use a
sharp
iron removed from a Block Plane or a Number 4 (smoothing) Bench Plane.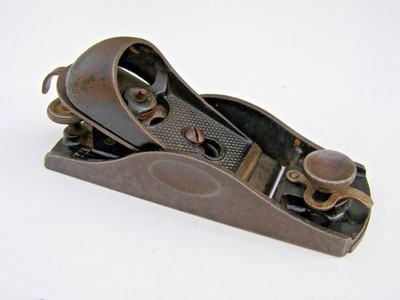 Using a steel straight edge as your cutting guide, cut the veneer with one stroke - flat side of iron against the straight edge. Beveled edge obviously towards your waste. Blade held at a shallow angle + try not to wobble + keep the iron perfectly vertical as you make your cut.
If it doesn't cut with one stroke, your iron is not sharp enough.
Butt your two pieces together and force the joint to close by using short pieces of (3M blue 3/4") masking tape applied at 90° to join. Stretching the tape as you apply (lower) it will pull your pieces tightly together.
Do not be tempted to remove any ragged edges at this stage.
If you are cold or hot or vacuum pressing, it is best to apply veneer tape, and let it dry, then you can remove the masking tape.
Veneer tape (perforated or regular) is an ultra thin paper tape with a gum arabic adhesive, just like a traditional postage stamp.
You can wet it by drawing it across a small dish with a wet sponge in it as your reservoir.
Ceramic Rabbit water bowls work well. Lol
google: veneer tape.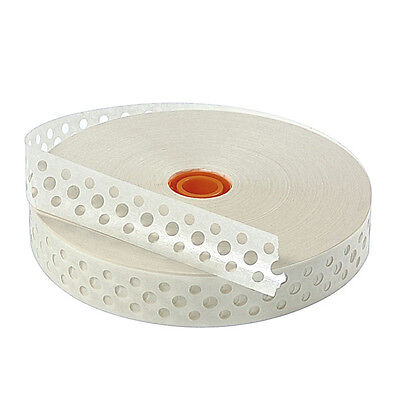 The ultra thin paper tape can be easily sanded away at the end, along with any tails.
Contact adhesive should never be used when veneering
!
A good quality white woodworking PVA glue is OK
Stay away from dollar-store sandpaper.
Use good quality silicon carbide.
You need to be able to sharpen your iron and ideally strop it on a piece of raw leather ~3/16" (the furry side + pull strokes only) until it is ultra sharp. An old (wide) pants leather belt can be used.
Stropping an iron may leave a wire on the tip - go back to your stone to remove.
Be aware, an iron (blade) that has been stropped is a dangerous piece of kit - respect it well.
DMT 6" whetstones ain't cheap. Buy the red one if you want one.
Use water and create a working slurry.
If you use a traditional oil stone, make sure that you remove all traces of oil with alcohol or cellulose thinners.
If you are broke, you can spray glue some 220 and 400 grit silicon carbide glass-paper to a piece of marble or plate-glass ←(thick), and use it as your makeshift sharpening stone.
I prefer to use an iron from a Low angle Block Plane.
Useless information... a block plane iron is the only plane iron that does not have a secondary bevel applied to the cutting edge
...
Greg.
oh... not that it matters in this instance - a new iron needs to be backed-off (creating an ultra true flatness on the back of the iron near the cutting edge) if you smoke 20 a day, you may have to take a break or two as this can take quite a bit of elbow grease
!
Fred
, the radio looks great, as does the
new
shop
...