Working on a Newcomb TR1656M phonograph / PA system. Looks like the cartridge was previously replaced, and it appears to have far too high output for this unit.
Equalization from the phono input is rather bassy - almost like what one might expect for a magnetic cartridge.
I'd be surprised if a magnetic cartridge was used in this rather "industrial" phonograph from 1960. Does anyone have an idea what kind of cartridge this was intended for? Some kind of low output ceramic cartridge?
The label says it needs a "Recoton 470-D" cartridge. Or maybe that's the needle?
Searching on the website for V-M Audio, I see they show this one as a possibility for Newcomb. The turnaround needle seems right, since there is a hole in the top of the tone arm. And it's magnetic. Maybe the right one for this unit?
http://www.thevoiceofmusic.com/catalog/ ... ategories=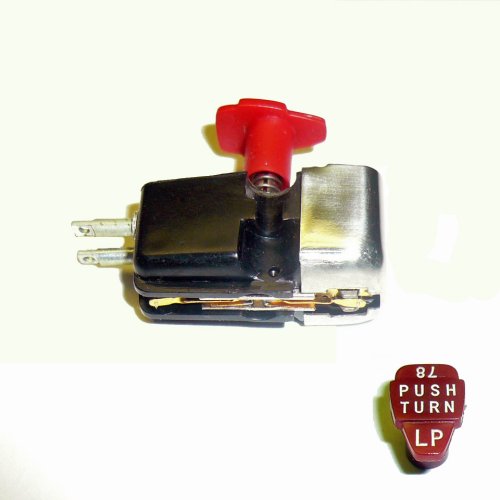 Only $72 to buy one... (!)