So on Sunday, I went to Santa Ana California from Phoenix. Roughly 700 miles round trip to get this Douglas. This is now my second Douglas TV. The guy I got it from said he got it about 6 months ago from an estate sale. He had wanted to fix it, although he wasn't too sure how, but his wife told him no that it had to go.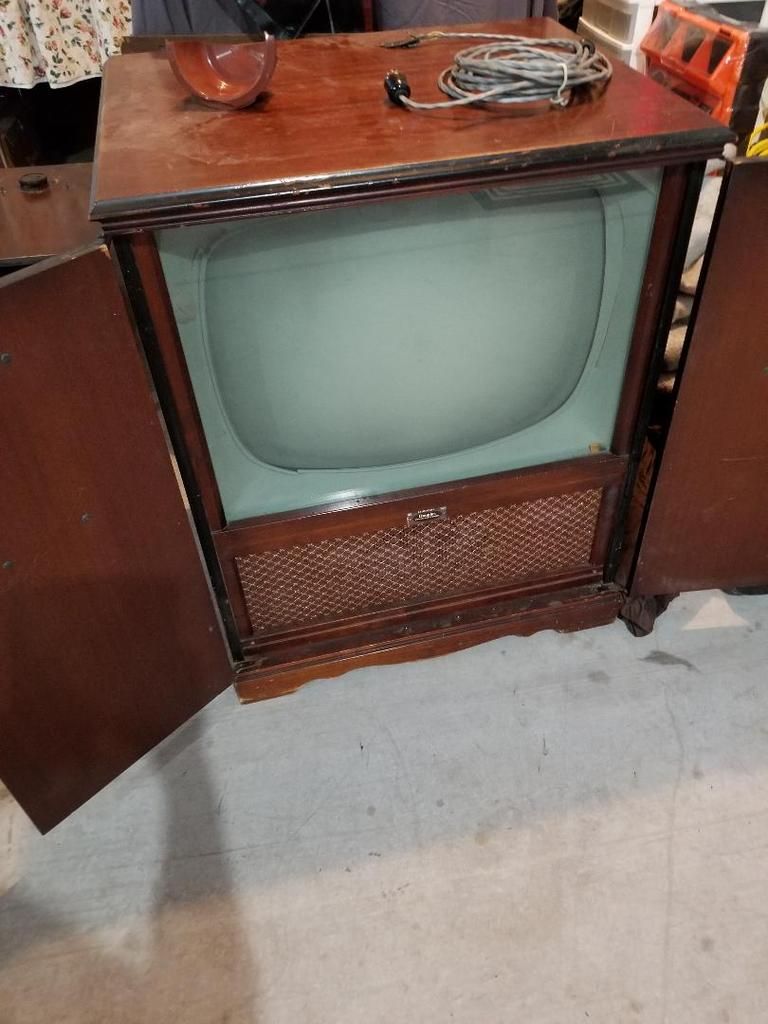 The cabinet is nothing special. It does have a 27 inch picture tube. The other thing about Douglas, is that the controls for the tv and the turner are not in the tv cabinet, but in a chairside table. Originally the chairside table would have had a turntable in it, but this one was long gone.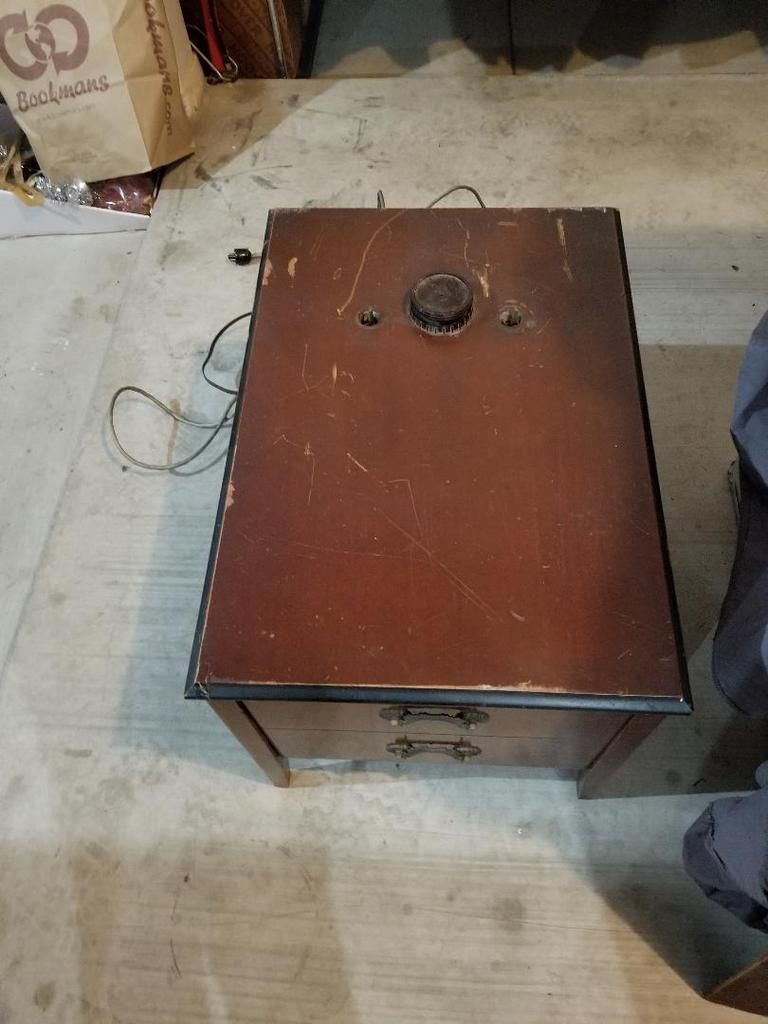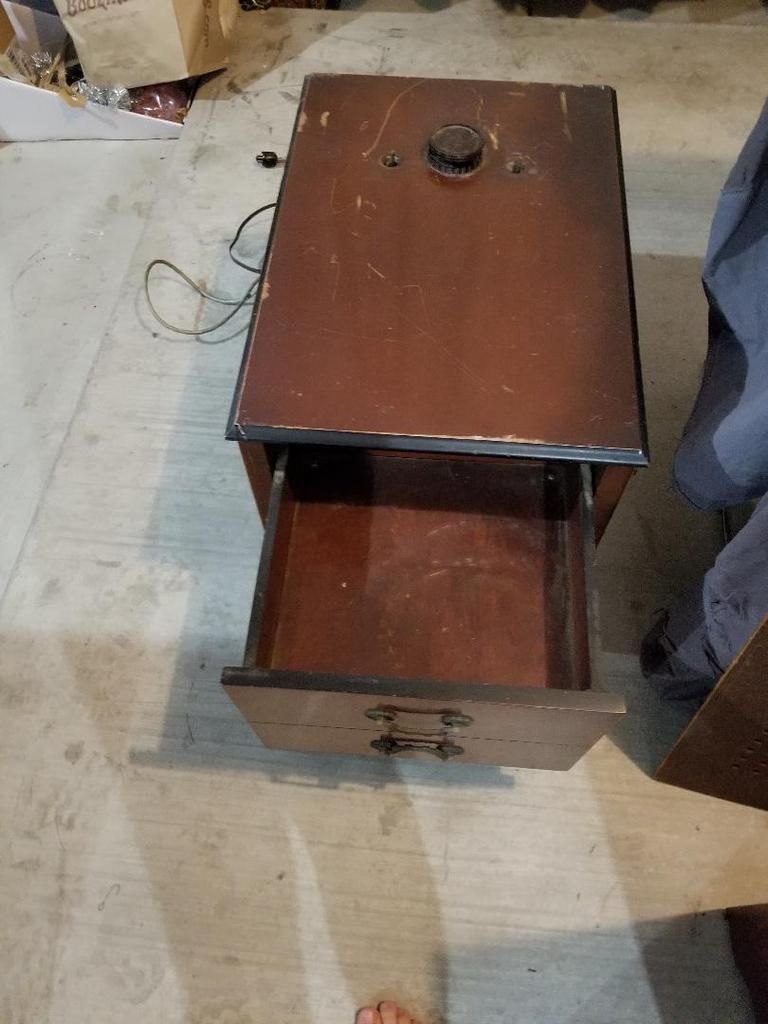 The only difference between my other one and this one, is the chairside table. This one it has a pull out drawer where the turntable sat. My other one, the top flips up and the turntable is there.
The original picture tube was replaced in 1961. I haven't tested it yet to see if it is good. I'm hoping so.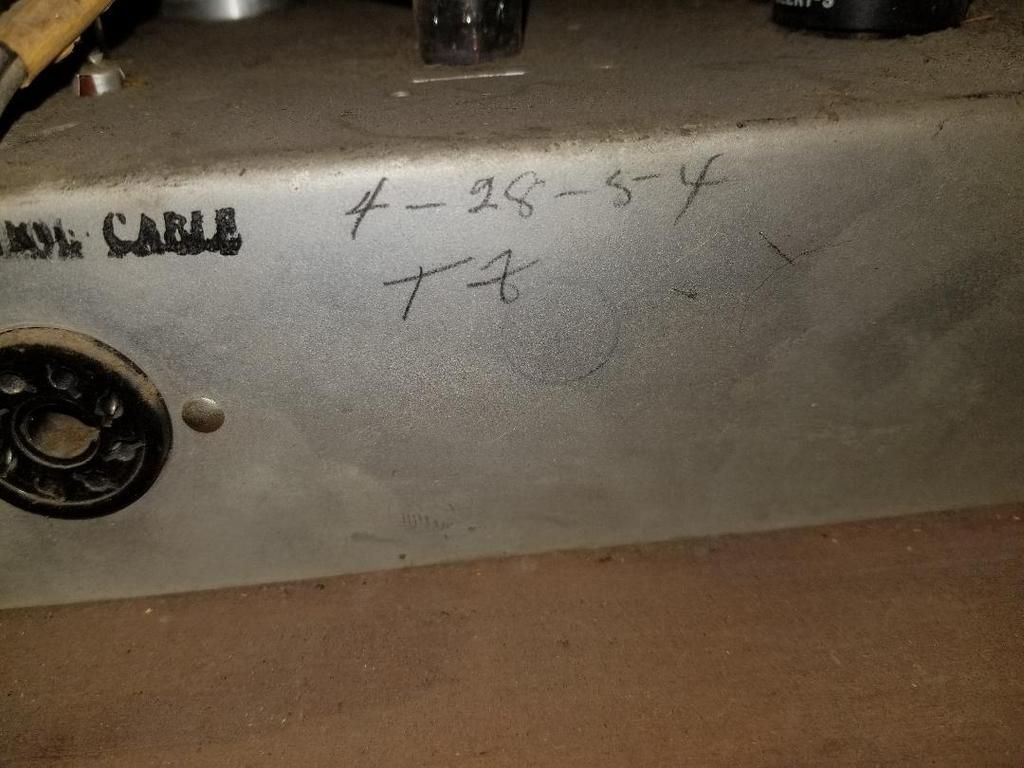 The main reason why I got the set is because of the original paperwork that came with it. One is this brochure card. It talks about adding UHF to the TV. It also talks about how color TV is in the works and that, Douglas is making it easy to convert your TV from B&W to color. It states in 30 minutes or less, they could remove the picture tube and chassis and replace it with a color one. It suggested that the person wait until they started producing larger color TV screens, but that they would be willing to swap a smaller color screen into it. The last thing it mentions is "Pay As you go TV".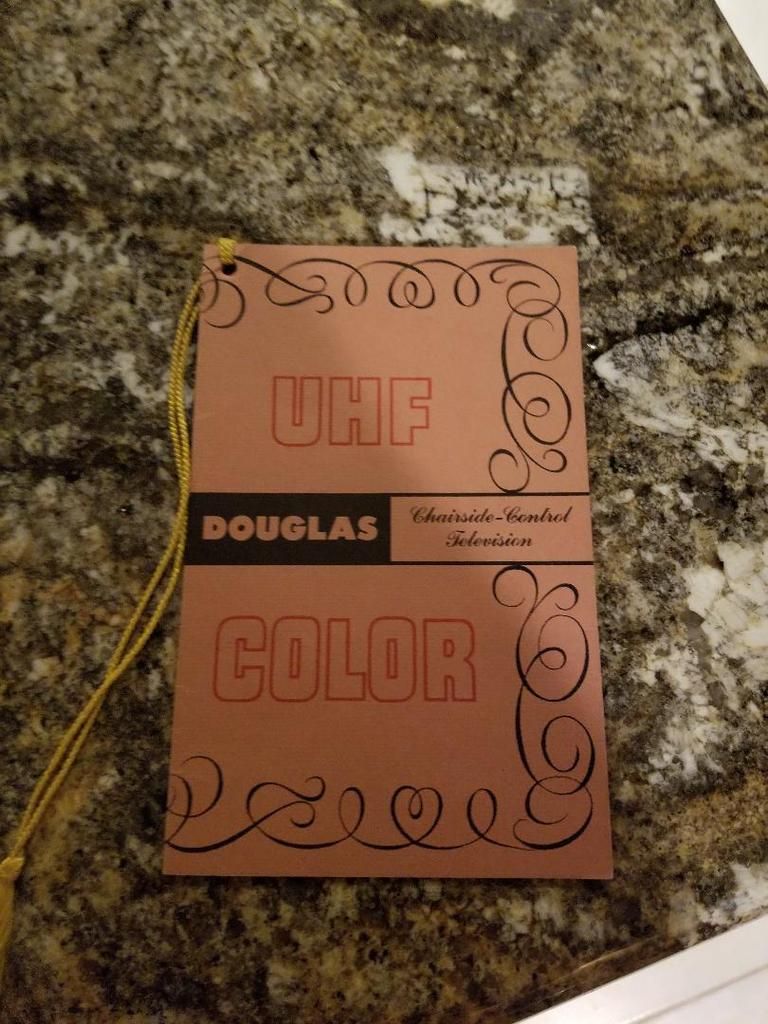 I found this picture online. It is supposedly a Douglas color TV from 54 or thereabouts. It appears that the cabinet is the same, but that the color TV was just swapped in, as their ad states they can do.
This is the other piece of paperwork that came with it. A dealer brochure. It shows the 3 different cabinet styles that you could get. The maple, mahogany, or oak. Both of mine are the mahogany. I've not seen either of the other styles before.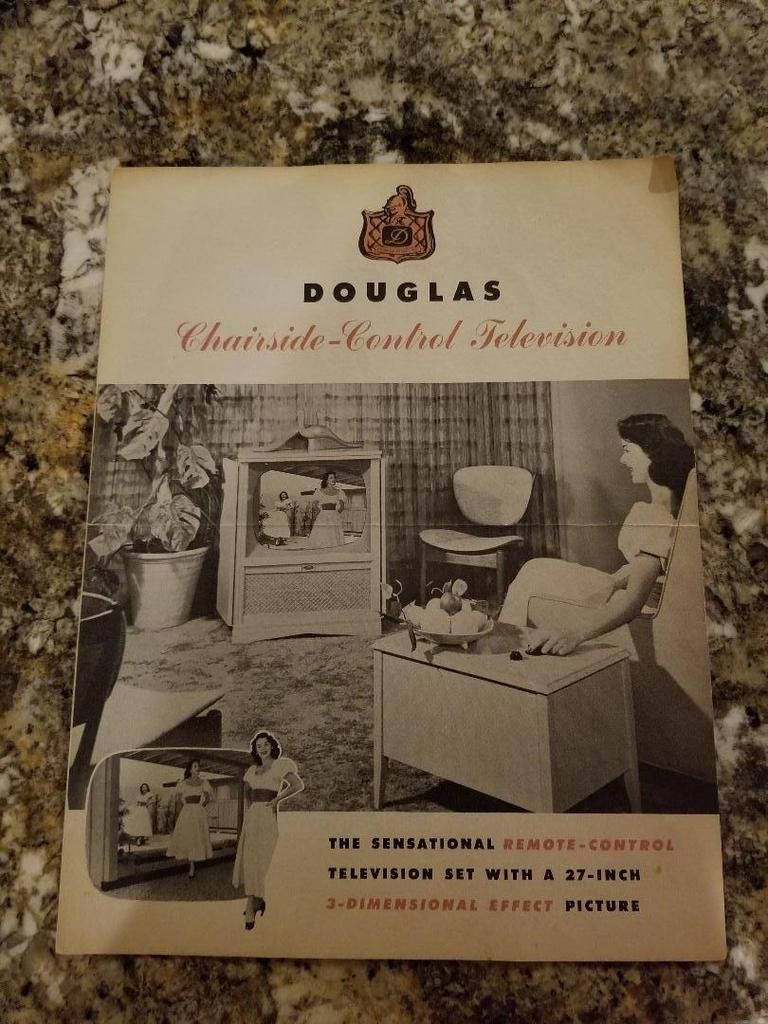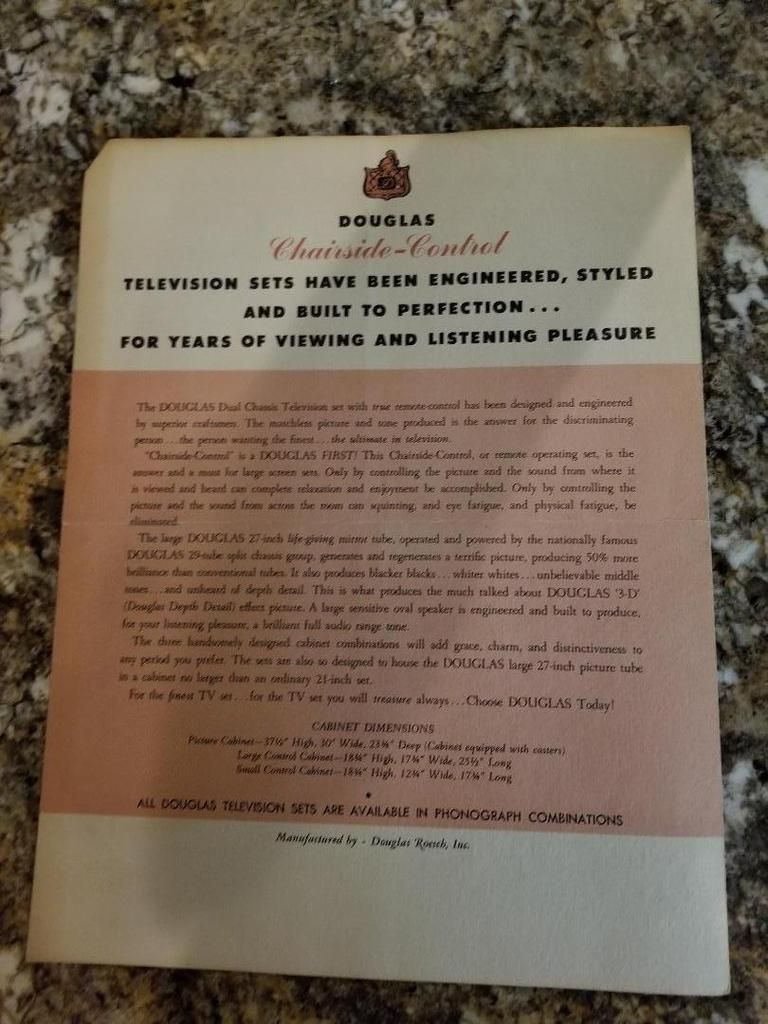 It did have a schematic for the tuner as well as a packing sheet. One other thing that was with it, was a printout of this thread
viewtopic.php?f=3&t=195959&hilit=douglas+tv
. I started that other thread about my other Douglas TV.
Now I have two of them. I need to get at least one going.