Yes, it originally had a battery tube.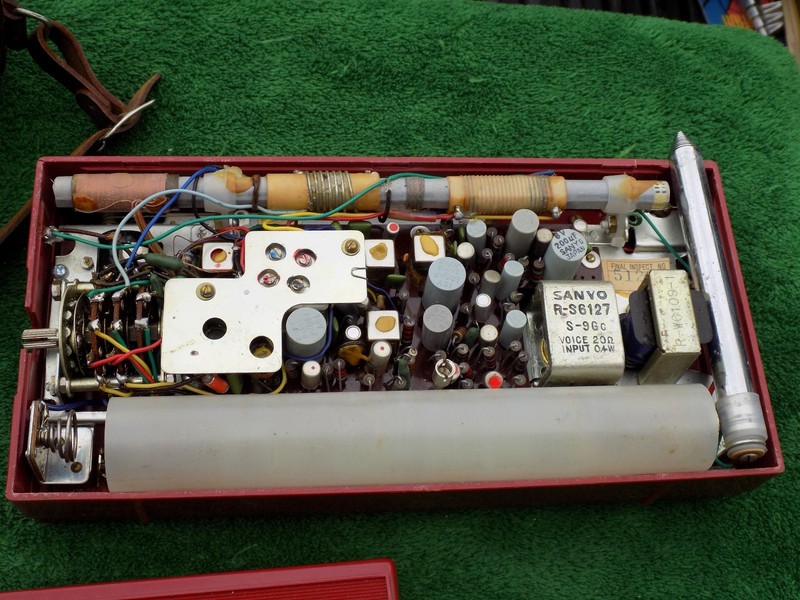 Make your own cut from a PET plastic soda bottle and duct tape.
You can if you wish, roll it up tighter (cable ties) and heat in a pan of water, then place in cold water to arrest the process...
Shoot me an email address via PM (private message) and I will send you the 1962 service manual.
Greg.
oh... it might be best to wait until the lady of the house is out before you start cookin' in the kitchen
...
Random links from my scrap-book
!
as I have a couple of these... waiting in line. Lol
Channel Master 6519, 6523 and Sanyo 10S-10PN S-meter
viewtopic.php?f=4&t=230897
Channel Master 6523 woes
viewtopic.php?f=4&t=201586
Channel Master 6523 "Trans World" portable - I.F.
viewtopic.php?f=4&t=229437
470KC alignment is better than 455KC