Speakers rarely fail
!
Duct-tape two short leads to a 1.5V battery - touch their ends to the speaker terminals.
You should hear a click when you make and break the connection.
(when testing any speaker in circuit)→ If there is no click, remove speaker and test again.
Be careful of the bare ends - - - do not short-circuit the battery.
Speaker/s specifications are not listed in the factory service manual
!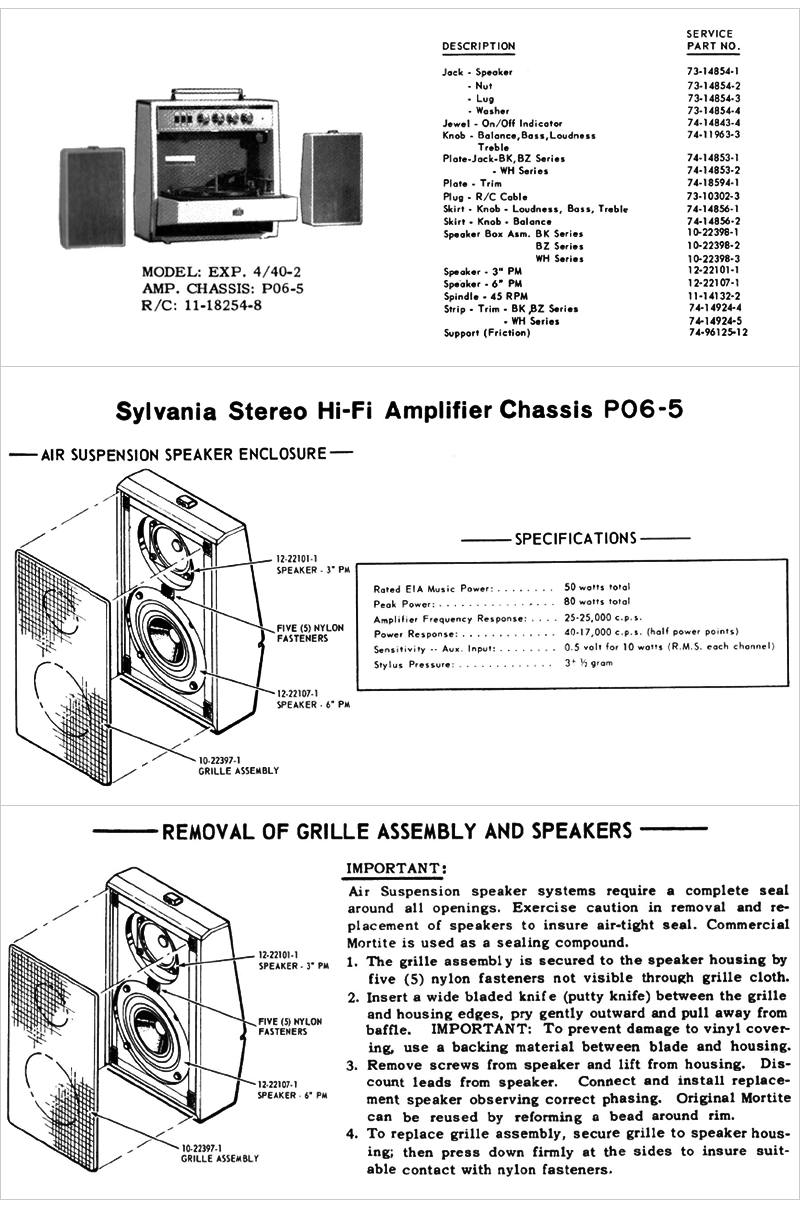 Service information was published in Sams Photofact Set-892 Folder-7
ref:
https://www.samswebsite.com/en/photofac ... h&s=Search
Three pages of service information for Amplifier Chassis P06-5 used in model Exp. 4/40-2
can be found in this comprehensive 1966 Sylvania service manual.
It's a 162MB download
!
→
http://www.vintagesylvania.net/?page=do ... 0Hi-Fi.pdf
Checkout your NP (non polarized) capacitors C124 and C224 on the crossover boards.
5.0μF (microfarad) is an old value - use 4.7μF as a replacement today.
25V or 35V or 50V rated replacements are okay
...
Here is a typical Magnavox crossover board with ferrite chokes.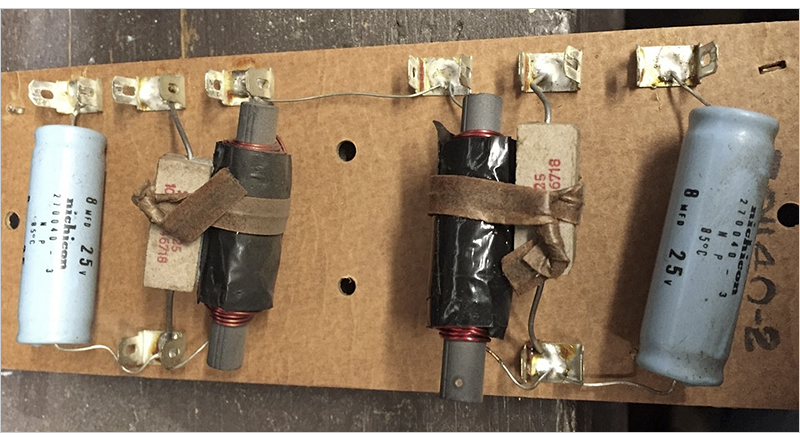 Your P06-5 crossovers highlighted below.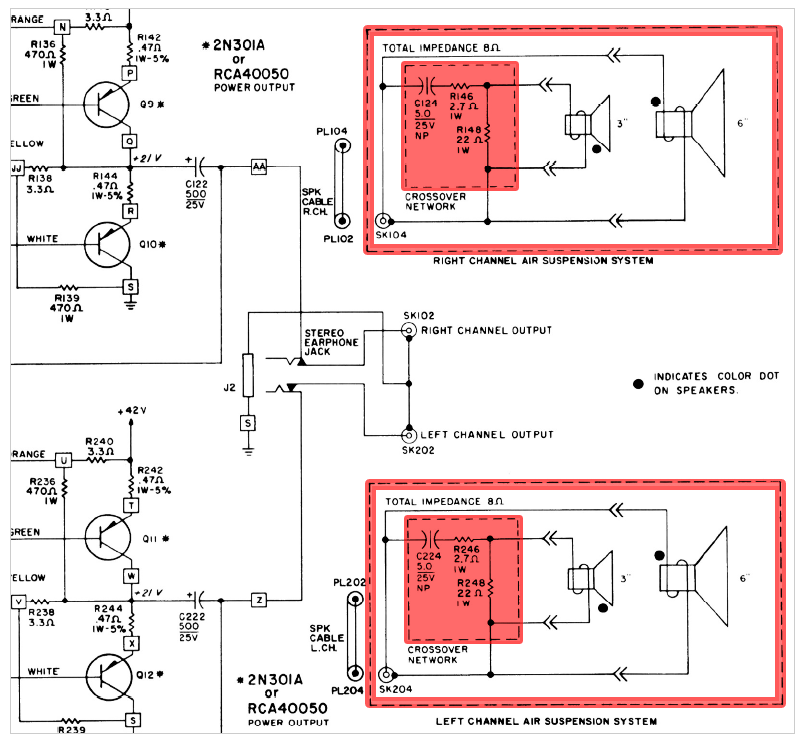 Greg.
Edit
: oh... I've just noticed the the total impedance for each set of sperkers is listed on the schematic as...
Total impedance 8Ω